[New to The Brook Network? You may benefit by having new postings delivered via email, RSS feed, or Twitter.]
In many doorways of the Roman Empire there was a depiction of a god with two faces pointing in opposite directions. Janus was the god of transitions. He looked ahead and he looked behind–to the past and the future. He was a kind of doorkeeper, a minder of the gate. And so our calendar's first month, January, is named after him. On January 1 of the new year we look behind, and we look ahead.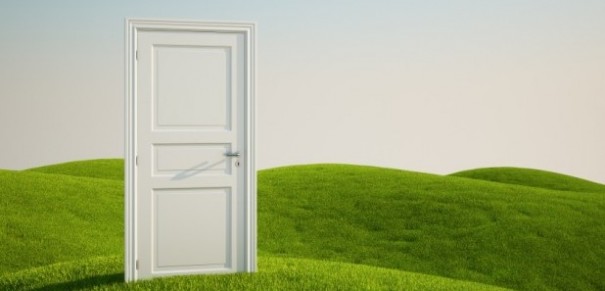 So what's on the other side of the doorway you're stepping through?
One day Jesus said: "I am the gate for the sheep…. whoever enters through me will be saved. He will come in and go out, and find pasture. The thief comes only to steal and kill and destroy; I have come that they may have life, and have it to the full" (John 10).
In Jesus' day the shepherd tending a small flock would gather the sheep into a pen during the dangerous night hours and he himself would lie across the gate area, acting as a human door. And then the "door" would come open in the morning and the sheep could go out to pasture.
Here's something I think we frequently miss. Jesus' emphasis is not just on being a door that protects us from outside intruders, but a doorway designed to let us out into the wide world around us where the opportunities are.
Leaders have to get people out the door. Leaders have to be willing themselves to leave the pen and launch out. What are the opportunities and challenges you are facing on the outside?