[This article is part of the "spiritual leadership today" study/discussion going on this year. For all articles in the series, click the Spiritual Leadership tab at the top of the page. To have them delivered, subscribe to The Brook Letter]
As we begin a weekly study and discussion of "spiritual leadership today" for leaders from all walks of life, I think it's best to start with some introductions. You deserve to know who is leading this online study and discussion, so I'll begin, and you can "introduce" yourself in the Comments section. I really hope you will.
My name is Mel Lawrenz and I've been a leader in one context or another since I was eighteen years old. It's not that I wanted to be a leader, but enough people told me I was one, so I figured I didn't really have a choice in the matter.
I think it may have begun years earlier after the death of my father. He was just twenty-seven years old when he died of sudden pneumonia. I was four. Had to grow up fast. Had to bear a lot of responsibility. My mother, my younger sister and I lived on meager means, but made the best of it.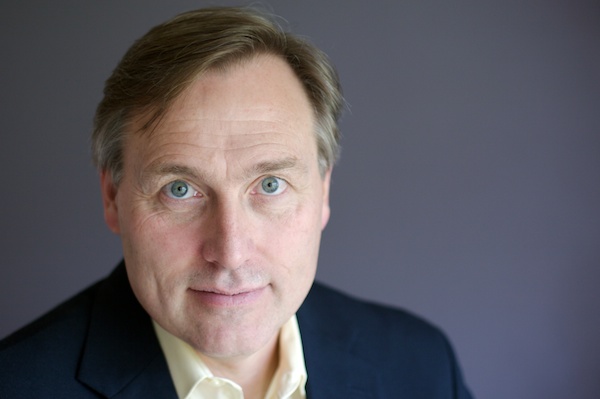 I came to a conscious personal faith in Jesus when I was seventeen years old. I plunged into the activities of a church youth group, and found myself preaching in churches later that same year. I still wonder how that happened. Leadership and ministry were wonderfully simple in my mind then. You explore the Word of God, you discover truth and insights that open your mind like someone turning on a light at midnight, and you tell other people about it all. And you don't hold back the enthusiasm.
I entered a pre-med program in college because, ever since I was five years old, I dreamed of being a surgeon. But early on God was working on my heart (no pun intended), and gave me a strong sense of calling to the pastoral ministry. So after graduating from Carroll College in Waukesha, Wisconsin, I went on to Trinity Evangelical Divinity School in Deerfield, Illinois, where I did an M.Div. degree. Ingrid and I got married when we were in college. As my high school sweetheart, she was a model to me of conviction and biblical insight. To this day she is one of the wisest people I know. Eva is our 24-year-old daughter; and Chris is our 22-year old son. I had always wanted to name a son Adam. But I realized when Chris was born that we couldn't really use that name. Adam and Eva–nope, wouldn't work.
When I was twenty-five years old I accepted an invitation to do my internship in pastoral ministry at Elmbrook Church, in Brookfield, Wisconsin, and that led to ten years of being an associate pastor, then ten years as a senior associate pastor, and then almost ten years as senior pastor. During that time I learned so much from Stuart Briscoe, who was senior pastor from 1970 until 2000, and from so many fellow leaders. I learned over those years about budgets and organizations, worship and community outreach, congregational unity and struggle. We learned together through crises and losses. That's something I don't like, but have to accept–we learn the most important lessons through hard times when we throw ourselves at the mercy of God because we don't know what else to do.
Along the way I did doctoral studies in the history of Christian thought at Marquette University, and came to appreciate the wisdom of the ages. Dead people can be our smartest friends.
I enjoy writing, and have had the privilege of writing a few books over the years which some people have read. I like writing The Brook Letter every week that goes out to thousands of subscribers in about thirty different countries–all at the touch of the RETURN key!
I'm glad to have accomplished some things over the years, but I'm aware of many mistakes and shortcomings. I don't like that either. If you're like me, you'd like to pile one achievement on top of another and rather not have to learn through miscalculation, misperception, and misunderstanding. When I was in my twenties I decided I didn't want to burn out in leadership, but burn on. I thought a lot about balance and equilibrium, even-mindedness and even-handedness. But these things are much easier in theory than in practice. One thing I heard from Stuart that I came back to dozens of times over the years, is that you take things one day at a time, try to do the right thing, and say to God at the end of the day, "I hope I made the right decisions today, but only you know for sure. Help me tomorrow."
Leadership is a mystery in many ways. We're in trouble if we ever think we've figured it out. It has to be a mystery, because in spiritual leadership we believe that we are instruments of a leadership that is far above and beyond us.
Virtually every Christian leader I've talked to in the last year–whether church leader, business leader, community leader, educator–has told me that they would welcome a fresh look at the special dynamics of being a leader who is a committed follower of Christ.
We all know the importance of leadership today. Just look at the tensions here in the U.S. where I live, or consider the chaos that has been unleashed in Egypt. Look at people working in offices where the atmosphere is glum, tense, and suspicious. Look at churches where there is a desperate need for leadership that is founded on an authentic engagement with God.
We're going to start this year-long study and discussion on "spiritual leadership today." I'll tell you right now that what drives me in this is conviction and curiosity. I share a conviction with many other leaders I've talked to that this is a time for us to recommit ourselves to spiritual leadership. This classic theme described by J. Oswald Sanders and others has been a baseline for decades. But today's world has changed so much. It's time to reset the baseline. And I am curious about what we will discover. The best leaders I know are intensely curious about other people and keep discovering new things from others. They aren't trapped in the cul-de-sac of their own lives.
Would you take a minute right now and tell us something about yourself? A sentence or two will do. Longer is fine.
Just use the "Comment" section below. You don't need to give your full name if you don't want to. And your email address is completely private.
This Thursday you'll get the first weekly email in our study of spiritual leadership today, if you are subscribed to The Brook Letter. I hope you'll join in the discussion.
It would be great if you shared this opportunity with others. But do it today, please. (Use the SHARE/SAVE button below.) Thanks!
P.S. Maybe you don't consider yourself a "leader," but if you have responsibility to influence anyone at any time, you are one!