Like most people, at the end of every year I find myself looking ahead and wondering what the new year will bring. One more trip around the sun: 8,760 hours. Last year most of those hours turned out as I expected. But a few thousand did not. That's where the excitement comes in—and the worry.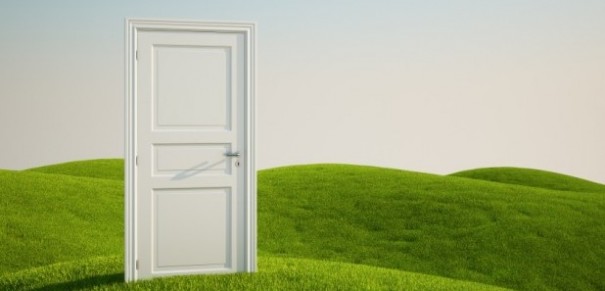 On many coins and city gates of the old Roman Empire appears a bearded figure with two faces poised in opposite directions. This was Janus, the god of gates and doorways, and the god of beginnings. A new beginning is a doorway of sorts, a marker that you have moved from one spot in life to the next. And so the first month of the year, January, is named for this figure who looks one way to the past and the opposite to the future. Why is it important for us to have a perspective on what has passed? The best way to enter the new is with a considered awareness of the old.
How might the year ahead unfold? Or this month, or even this week? I can speculate about opportunities and challenges, pleasures and pains, but I just don't know what this next piece of future will bring. And I'm sure it's a good thing I don't.
Only God knows the future, and, more importantly, is the caretaker and Lord of the future. In Christian faith there is a bedrock truth that enables believers to move into the future with assurance: providence. More than the idea of a deity with two faces who looks ahead and behind, the biblical God is above all reality, encompassing in his vision and embracing in his power past, present, and future. God purchases no calendars, he keeps no schedule on a smartphone, he doesn't develop project charts. He is never surprised by what happens, but is alternately pleased and displeased by what does happen. God talks us toward a good future, pointing us toward a life goal that no human being would have conceived. The good path is always just the next few steps in the direction of the good end.
Providence is the ongoing activity of God in preserving and governing everything that he has made in the creation. It is exactly what you would expect of a Creator whose work of creating is an act of love. How could he possibly act indifferently to his creation, which he bestowed such care on at the start of it all? He not only put the pieces of the universe together when it was all created, but he is still putting pieces together and broken pieces back together. Providence is care that precedes, and care that proceeds. It is the benevolent attitude of God toward what he has created. God respects what he has done.
"I thank my God every time I remember you. In all my prayers for all of you, I always pray with joy because of your partnership in the gospel from the first day until now, being confident of this, that he who began a good work in you will carry it on to completion until the day of Christ Jesus." (Philippians 1:3-6)