In the concluding episode of a long-running television comedy, one of the characters wistfully quips: "I wish there was a way to know you were in the good old days before you actually left them."
When life becomes complex, painful, and conflict-ridden for any of us, it is common to let our minds drift to some time past when life was easier. To recall a simpler time. To dream of "the good old days." Sometimes this is a mind game because, in fact, there is no past era that was entirely free of distress and disappointment. Except, that is, that era after the creation when God and humanity enjoyed peace, good will, and health. Paradise.
Genesis 1 is about "the good old days." Actually, the "very good" old days. At every successive stage of creation, there is this crucially important value judgement: "it was good." Six times, "it was good," and then, after the creation of humanity, "it was very good." Reconciliation is the restoration of a right relationship between God and people, and then between people. To understand this restoration we call reconciliation, we need to comprehend what is being restored. The (very) good old days.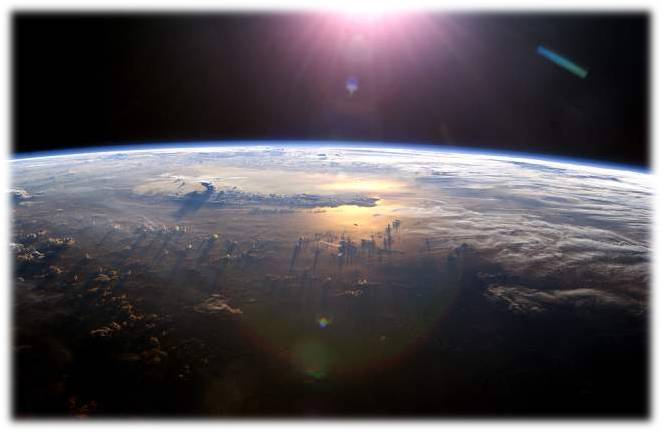 First is the creation of the natural world. Genesis describes sky and sea, stars and moon, fish and birds and cattle as an explosion of life. The natural world is fruitful and full, diverse and stunning. With the creation of the man and the woman comes a whole new reality—a friendship and fellowship between Creator and creation. Created in God's own image, humanity is able to know God, speak with God, live in harmony with God. Mankind has self-awareness, creativity, morality, spirituality, rationality. Mankind is "like God."
Tragically, the man and the woman were not content with being like God. They thought they knew better than God. Things go bad fast. There is murder in the second generation.
But God will not leave creation broken. He restores. He reconciles.
"If anyone is in Christ, the new creation has come: The old has gone, the new is here! All this is from God, who reconciled us to himself through Christ and gave us the ministry of reconciliation." (2 Cor. 5:17-18)
PONDER: How would you like to see restoration in our world today?
Comments welcome below.
To receive RECONCILE and later Elmbrook devotionals in your inbox, sign up HERE.