[Today's extra: What does the Bible say about violence?]
Cain was very angry, and his face was downcast. Then the LORD said to Cain, "Why are you angry? Why is your face downcast? If you do what is right, will you not be accepted? But if you do not do what is right, sin is crouching at your door; it desires to have you, but you must rule over it." Now Cain said to his brother Abel, "Let's go out to the field." While they were in the field, Cain attacked his brother Abel and killed him. Genesis 4:5-8
The dark backdrop to reconciliation is the chaotic conflict in all of our relationships—conflict with God, conflict between groups of people, conflict between individuals, even conflict within the natural world. Genesis 3 describes the terrible state of the world, torn apart by the original sin and the ongoing sin of humanity. The world is a place of enmity, alienation, and exploitation.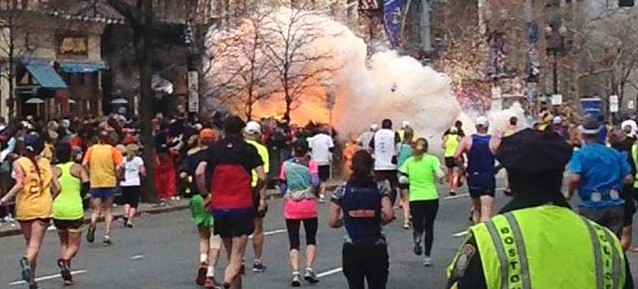 In the second generation of humanity, one brother spills the blood of another. Cain murders Abel for a reason that comes right from the heart—jealousy. The pattern is set. Something simple like jealousy left unchecked, left to grow and deepen and intensify, leads to acting out in violence. Jealousy leads to anger, and that sin is predatory, crouching at the door, looking to possess Cain. Violence, in other words, is often the tipping point after resentment turns to rage. What can be done about violence? God told Cain he had better "master" the pathology of his soul. He did not, and blood was spilled.
God's responds to Cain: "Your brother's blood cries out to me from the ground" (Genesis 4:10). And so does the blood of many today.
Violence is a pathology of the soul. It may not begin with standing armies, generational ethnic hatred,or longstanding social inequities, but it dwells there, destroying one life after another.
A bit later in Genesis, a profound principle is laid down regarding the moral wrongness of violence:
"Whoever sheds human blood, by humans shall their blood be shed; for in the image of God has God made mankind" (Genesis 9:6).
This is early in the biblical account. It is foundational. Most importantly, it links to the fundamental reality that violence against human beings is wrong because human beings were made in the image and likeness of God. There is a worth, a value, a dignity to every human life that makes selfish or wanton violence a moral offense.
PONDER: How have you seen people violating the dignity of others, even to the point of violence?
How Violent Is Humanity?
• Violence causes more than 1.6 million deaths worldwide every year.
• The cost to victims was estimated at more than $500 billion per year.
• U.S. national violence containment costs are over $1.7 trillion (Global Peace Index).
• 35 percent of women worldwide — more than one in three — said they had experienced violence in their lifetime, whether physical, sexual, or both.
• Investing early to prevent conflicts from escalating into violent crises is, on average, 60 times more cost effective than intervening after violence erupts.
• The cost of violence related only to paying for police, justice, and corrections; and the productivity effect of violent crime, homicide, and robbery is $3,257 for each U.S. taxpayer.
• According to the Bureau of Justice, the number of people under some form of correction supervision in the U.S. grew from 200,000 people in 1980 to almost 7 million in 2014.
• With less than 5 percent of the world's population, the United States has nearly 25 percent –– or 2.3 million — of its prisoners.
Statistics from The World Health Organization, and other sources listed at www.peacealliance.org.
Comments welcome below.
To receive RECONCILE and later Elmbrook devotionals in your inbox, sign up HERE.