"Father, I have sinned against heaven and against you. I am no longer worthy to be called your son; make me like one of your hired servants." Luke 15:18-19
One of Rembrandt's paintings is called The Return of the Prodigal Son. The group of characters in his painting included the prodigal son, the father, and the older brother. It is common for people to identify with the two sons. We are much like them. They both had a measure of prodigality; both needed reconciliation, and both needed to return to their father's heart.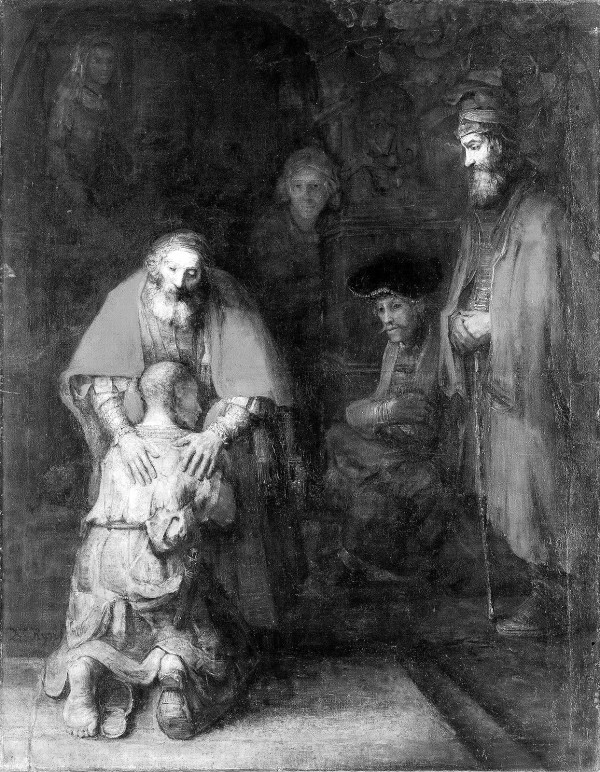 The younger son lived a life of public sin. His selfishness showed itself in open, bold, in-your-face rebellion. The older brother's sin was more secret, more subtle. Only God and people who are close to us can detect this measure of sin in us. Rembrandt exposed the older brother's sin by painting him with an emotionless expression as the father lavished love, forgiveness, and generosity on the repentant son.
We are sinners in need of God's salvation, so we should identify with both sons. But as people wanting to reconcile with our fellow brothers and sisters, we must also become like the father. The father's heart is to seek and to save that which is lost. He desires to have us back home with him—safe and sound. His actions, emotions, and words displayed an overwhelming love.
But while he was still a long way off, his father saw him and felt compassion, and ran and embraced him and kissed him. And the son said to him, "Father, I have sinned against heaven and before you. I am no longer worthy to be called your son." But the father said to his servants, "Bring quickly the best robe, and put it on him, and put a ring on his hand, and shoes on his feet. And bring the fattened calf and kill it, and let us eat and celebrate. For this my son was dead, and is alive again; he was lost, and is found." And they began to celebrate (Luke 15:20-24, ESV).
Reconciliation will occur when we, like the father, grieve over lost relationships, give extravagantly, and forgive unconditionally. When we weep over the sin and the sufferings of lost people and lost relationships, then we will become like the father.
PONDER: In what ways do you identify with either or both of the sons, and how can you become more like the father?
Comments welcome below.
Past days' readings HERE.
To receive RECONCILE and later Elmbrook devotionals in your inbox, sign up HERE.