The ever-widening scandal of Pastor Bill Hybels' behavior with women over many years is only the outermost edge of the shockwave. Equally as devastating has been the woeful response of Willow Creek's leaders. The resignation of Hybel's successor, Steve Carter, with a stinging rebuke of Willow Creek's leaders' response, all before the convening of the Global Leadership Summit, ought to put hundreds of thousands of Christian leaders around the world on notice: This is a time of reckoning. And an opportunity to correct.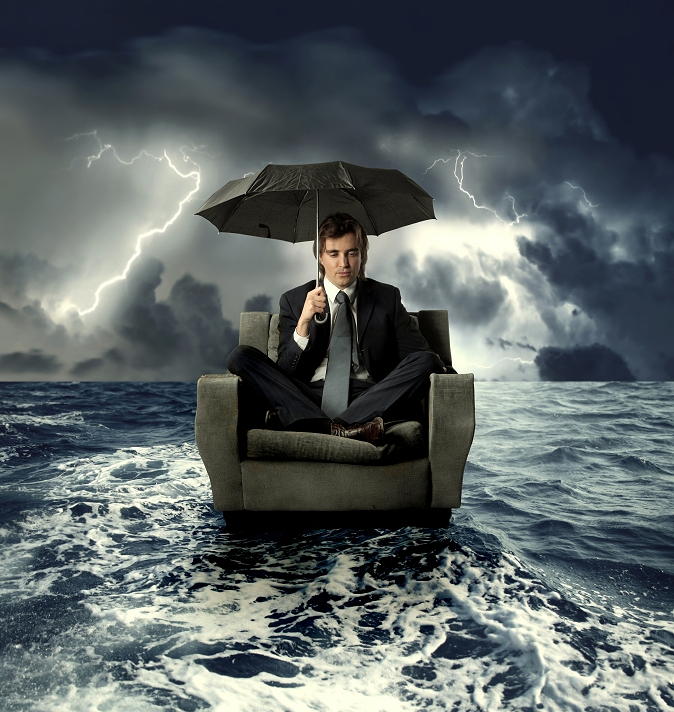 This teachable moment will not last long before we all move on with the busyness of our work. If this crisis is only seen as one man's transgressions with women, the bigger picture will be missed. Whenever there is a decades-long ethical and moral failure there is a spiritual reason the sickness of the situation can go on. Institutions are powerful. We need institutions for sustained and long-term influence. But leaders of institutions often try to protect their institutions at the cost of integrity.
Every virtue has a corresponding vice. For leaders, the virtues of conviction and strength are only a short step away from pride and arrogance. Pride comes before the fall. This time is an opportunity for all Christian leaders to ask God's help in cleansing from arrogance.
Arrogance also blinds us. We don't see clearly. Some principles are embraced and repeated with little awareness that they are just wrong enough to steer us toward a cliff. Here are seven untruths that are widely passed on in Christian leadership circles.
Untruth #1: Crises need to be "handled."
When a church is in a true crisis, its leaders should not go running to a PR firm, its lawyers, and its communications experts to figure out a path forward. When you're in the middle of an earthquake, you do not "handle" the situation, it is handling you. In the Willow Creek crisis, people sniffed out the spin. The highly crafted statements inched forward. Church leaders need to know this: people don't want to be "handled." That is fundamentally disrespectful. People know that true crises must be faced with courage and wisdom, truth and grace. Not "handled."
Untruth #2: The only way God works is through leaders.
This oft-repeated mantra has often been fueled by arrogance. Bad behavior is excused because a "strong leader" gets impressive things done. The ends justify the means. Why have pastors not emphasized their roles as servants of God, as ministers of the gospel, as proclaimers of God's truth, and instead focussed on being really "successful" leaders? The answer is not far away. It is more satisfying to be viewed as successful than faithful.
Untruth #3: People are a means to an end.
Nobody says this out loud. But leaders treat their followers as a means to accomplish their "vision" all the time. In Christian ministry people are not a means to an end, they are the end. This is fundamental to the idea of human dignity. People on the staff of a church should feel as though, at the end of the week, something was added to their humanity, not taken away. Churches should live way above corporate values when it comes to hiring and firing people. We have the biblical principle of "calling" which should make our hiring very serious and firing infrequent. 
Untruth #4: Vision is the highest form of leadership.
Divine calling is more important than personal vision. It's wonderful when leaders can see new, good possibilities, but vision should be about spiritual advances, not just about building bigger, doing more, piling up numbers. The best scenario for a church is when its leaders (not just one leader) perceive how God is moving a whole body of people toward particular purposes, always defined within the overall mission of the Church of Jesus Christ. Jesus said, "make disciples." He defines the mission, not us. At the end of our work and our lives we will have had more joy in being part of accomplishing God's mission than pursuing our own ambitions.
Untruth #5: Image is everything.
Churches that obsess about the personal physical appearance of people in the spotlight, essentially saying only "beautiful" people need apply, are projecting corrupt values. Perfectionism that makes things appear better than what they are sets congregations up for disillusionment when they see the reality. Sooner or later someone always pulls the curtain on the wizard of Oz.
Untruth #6: Leaders are above the rules.
People would be shocked how many Christian leaders preach about humility, kindness, and respect, and behind the scenes mistreat, abuse, and shame ordinary people. Worse, such leaders really enjoy manipulating others. It makes them feel powerful and important. The only thing worse than worshiping an idol is to act like an idol.
Untruth #7: The local church is the hope of the world.
Only Jesus Christ is the hope of the world (Col. 1:27, 1 Pet. 1:3-6, etc.). Always, only, ever. Jesus Christ. Get that wrong, and we are perpetually at risk of the chaos of presumption. We should be excited that the local church can proclaim the hope, embody the hope, live the hope. But if we say the local church is the hope of the world, what happens when a church's leaders fail miserably?
The Global Leadership Summit will begin in a few days, just at a time when the credibility of Christian leaders in and around Willow Creek is badly damaged.
Leaders and consultants are surely hard at work crafting the best possible words to "handle" the situation. What would be helpful to hear is: This is a time for reckoning for us all. We ask God to humble us. We repent of leadership arrogance. We need fresh starts.
We all do.
_____________
Weekly articles by @MelLawrenz – sign up.
Mel Lawrenz is Minister at Large of Elmbrook Church and the author of Spiritual Leadership Today (Zondervan) and Whole Church: Leading from Fragmentation to Engagement (Leadership Network/Jossey-Bass).