Easter devotionals for adults and kids…
The author takes each day and helps you to understand why it is so important for us to know Christ in an intimate way. The book is well written and is easy to understand.
Understandable and memorable segments that daily delight, humble and bless
Mr. Lawrenz has taken and partitioned the massive subject of knowing God, our Lord and savior, into understandable and memorable segments that daily delight, humble and bless.
Loved the book!
Anything he writes I find very interesting. And it came out during Lent which I find very rewarding
Helps to keep me on track at this blessed time.
Excellent and informative
Very easy to read. Presents the Easter message clearly.
Jesus is intriguing enough as a historical figure, but he is much more than that. Jesus the Messiah is the source of grace and truth, forgiveness and confrontation, power and wisdom and life. No wonder the apostle Paul said: "I want to know Christ—yes, to know the power of his resurrection and participation in his sufferings, becoming like him in his death, and so, somehow, attaining to the resurrection from the dead" (Philippians 3:10-11).
Knowing Him: Devotional Readings for the Easter Season is a set of devotional readings focusing on why Christ came, and what he accomplished for humanity through his sacrificial death and triumphant resurrection.
The life and teachings of Jesus are worth a lifetime of study, contemplation, and application. So too his death and resurrection. Jesus made it very clear that he had a purpose in coming, and that this purpose would be fulfilled at the time when he was betrayed, handed over to the authorities, killed, and raised from the dead.
And so for centuries in the spring of the year, around the time of the Passover, Christians have turned their attention to the accounts of the suffering of Jesus, and of his astonishing resurrection from the dead.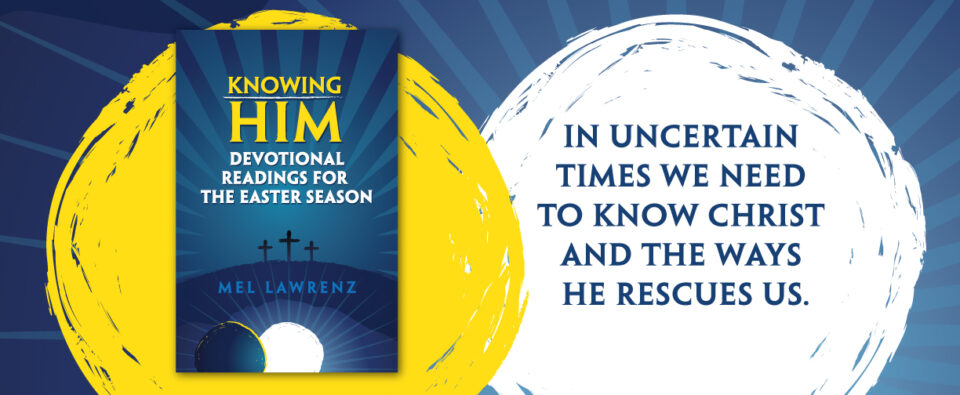 (ALSO, NEW FOR 2021, version for kids. Knowing Him for Kids. All readings parallel to adult version.)