[This article is part of the "spiritual leadership today" study/discussion going on this year. For all articles in the series, click the Spiritual Leadership tab at the top of the page. To have them delivered, subscribe to The Brook Letter]
Every leader at some point or another will be challenged by someone who asks: "what right do you have to do that?" The question may be over something you said, or a decision you made, or a course of action you set. But usually it comes up when a leader does something that impinges on someone else. Most people have these two contradictory desires: wanting to be led, and resisting being told what to do.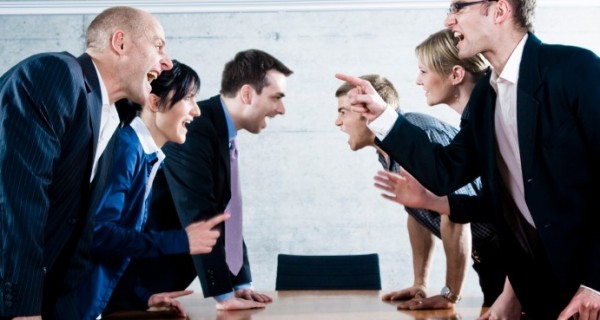 And so the question comes up, which is not really an unfair question. If you are a leader, you have to have a good response to "what right do you have to do that?"

Unfortunately, the question is usually not asked. And those who bristle at being led keep their mouths shut, harbor a bit of resentment which only festers over time, and the result is dysfunctional relationships. This is only exacerbated when the leader senses the disgruntled compliance, and leads by pushing forward harder. Power itself is not the answer to the question of authority. "Might makes right" worked for medieval kings. It is hardly a dignified way for spiritual leaders to behave.
If someone asked you today: "what right do you have to do that?" would you have a good answer?
This is one place where spiritual leadership is distinctly different from leadership in general. In a typical work setting the answer is simple: you have the right to make decisions, to set direction, and to tell other people what to do if you have a certain position on the org chart and a sign on your office door that identifies your status. In most settings this is not controversial at all. The Bible makes it clear that God has ordained certain authority structures so that there is order and not chaos in the world. Romans 13 speaks of God having established civic authority structures. To have police, courts, mayors, governors, magistrates, and other "authorities," as imperfect as they may be, is far better than chaos.
But that is not enough. We need spiritual leadership–and in today's world more than ever before–because we need the order of God. The intent of God to fix a broken world goes by many names: shalom, reconciliation, flourishing, health, justice, order. Things are not they way they are supposed to be, and so God has moved in a decisive way to restore things to their proper order. God has the authority to do so and he imparts authority to human leaders in the work.
Know What Authority Means
Power and authority are closely linked. Power is the ability to do a thing, authority is the right to do so. But they are so intertwined that when a person is given authority, he or she gains power right away.
"By what authority are you doing these things?" Jesus heard from the religious authorities who witnessed his miraculous power to heal. They could not deny the power–that was right before their eyes. So they questioned the right to exercise the power, sometimes at ridiculous lengths. Healing a person with a lame hand on the Sabbath day was wrong because it constituted work, in their view, though one can scour Leviticus and not find a law against divine miracles on the Sabbath. This is a most dangerous position to take–standing the in way of what God wants to do because of a specious argument about authority.
Spiritual leadership is not defined by or limited to office. An organization needs clarity about who has the right to make different kinds of decisions, but some of the most creative, transformative, break-through initiatives happen because the Spirit moves or inspires someone–whether they have the "office" to do so or not.
Who Has "Spiritual Authority"?
The short answer to the question is: anybody the Spirit chooses to use. This is what makes spiritual leadership more exciting and dynamic than any other experience of leadership. In human organizations everything runs according to the org chart. (Although the more innovative companies today are learning that freedom to create–at any level in the organization–may be more important than merely regulating the workforce.) In spiritual leadership we believe that a vigorous God wants to surprise us by using ordinary people as his extraordinary instruments. God is not limited to org charts.
Spiritual leadership extends far beyond those who have official titles, and that is a good thing because we need many people who are helping others come under the transformative influence of God. We don't just need generals, but colonels, captains, lieutenants, sergeants, and many foot soldiers who rise to the occasion when leadership is needed and do what needs to be done. Pharisees and their modern counterparts have a problem with that. They are ever tracking who has office and who does not. They spend much of their time suppressing the efforts of people whom they do not consider bona fide leaders. In a worst case scenario they consider regulation their only responsibility and develop a self-righteousness and pride-of-position that kills the motive of mission. If policy wonks tried to condemn Jesus, they'll try to do it to anybody.